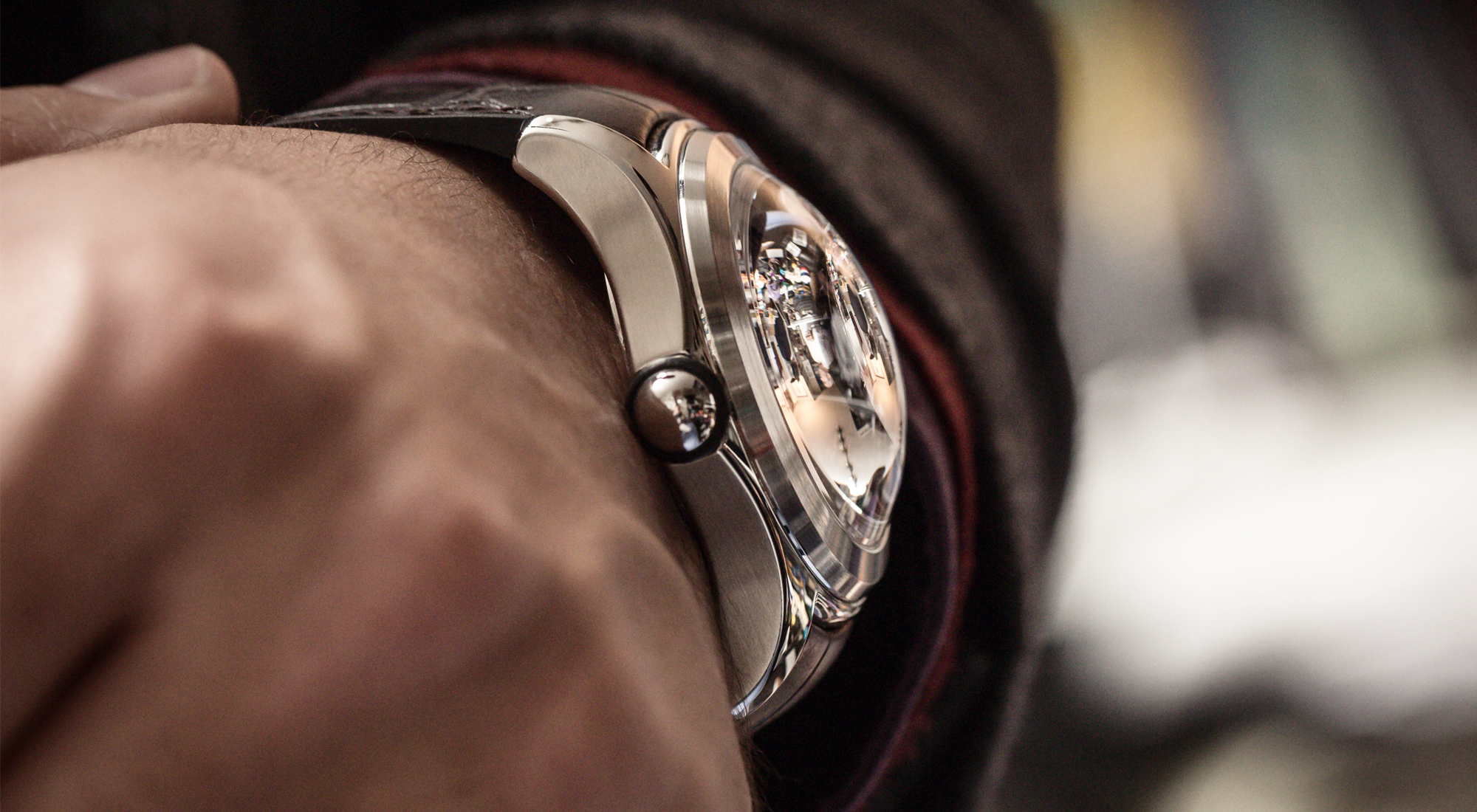 Bubble
In the year 2000 Corum introduced the Bubble, an oversized watch with an even larger crystal. It was so radical it became the must-have timepiece of the new millennium.
An unparalleled 44 mm in diameter with a towering sapphire crystal so tall it distorted the dial. With a size and shape totally unprecedented in watchmaking, the Bubble was an instant hit.
Severin Wunderman was inspired by an experimental deep-sea dive watch from the 1960s, which was fitted with an enormous domed crystal to withstand the pressure of the ocean. That formed the genesis of the Bubble, one of the most recognizable wristwatches of its time.