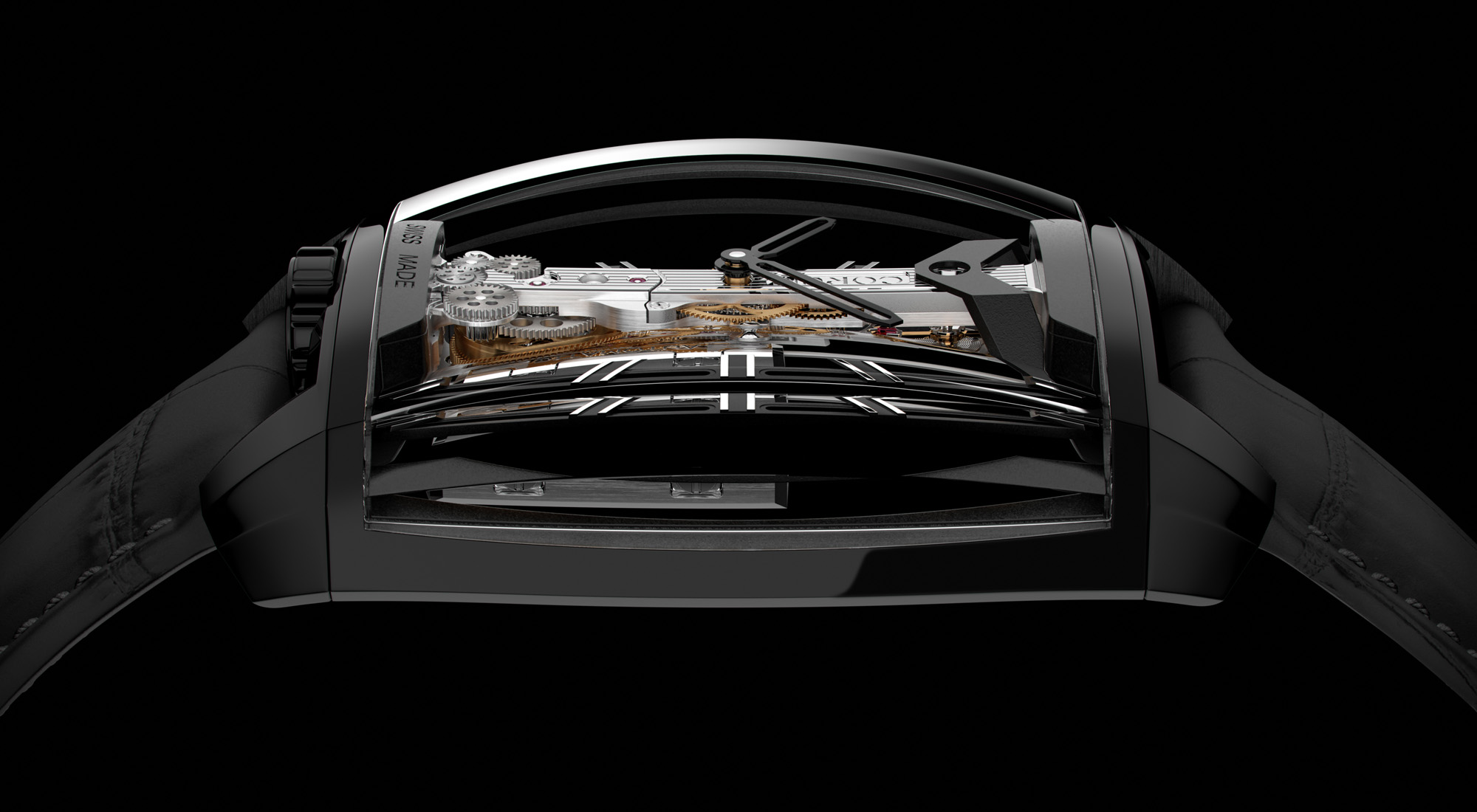 Golden Bridge Avant-Garde
In occasione del decimo anniversario del Golden Bridge Automatic, Corum rende omaggio alla collezione, realizzando una serie di modelli con una cassa all'avanguardia che rivela il movimento meticolosamente rifinito.
A cassa a forma tonneau, realizzata in quattro versioni, offre una visione spettacolare del movimento grazie al vetro zaffiro panoramico e al fondello di dimensioni maggiori rispetto ai precedenti.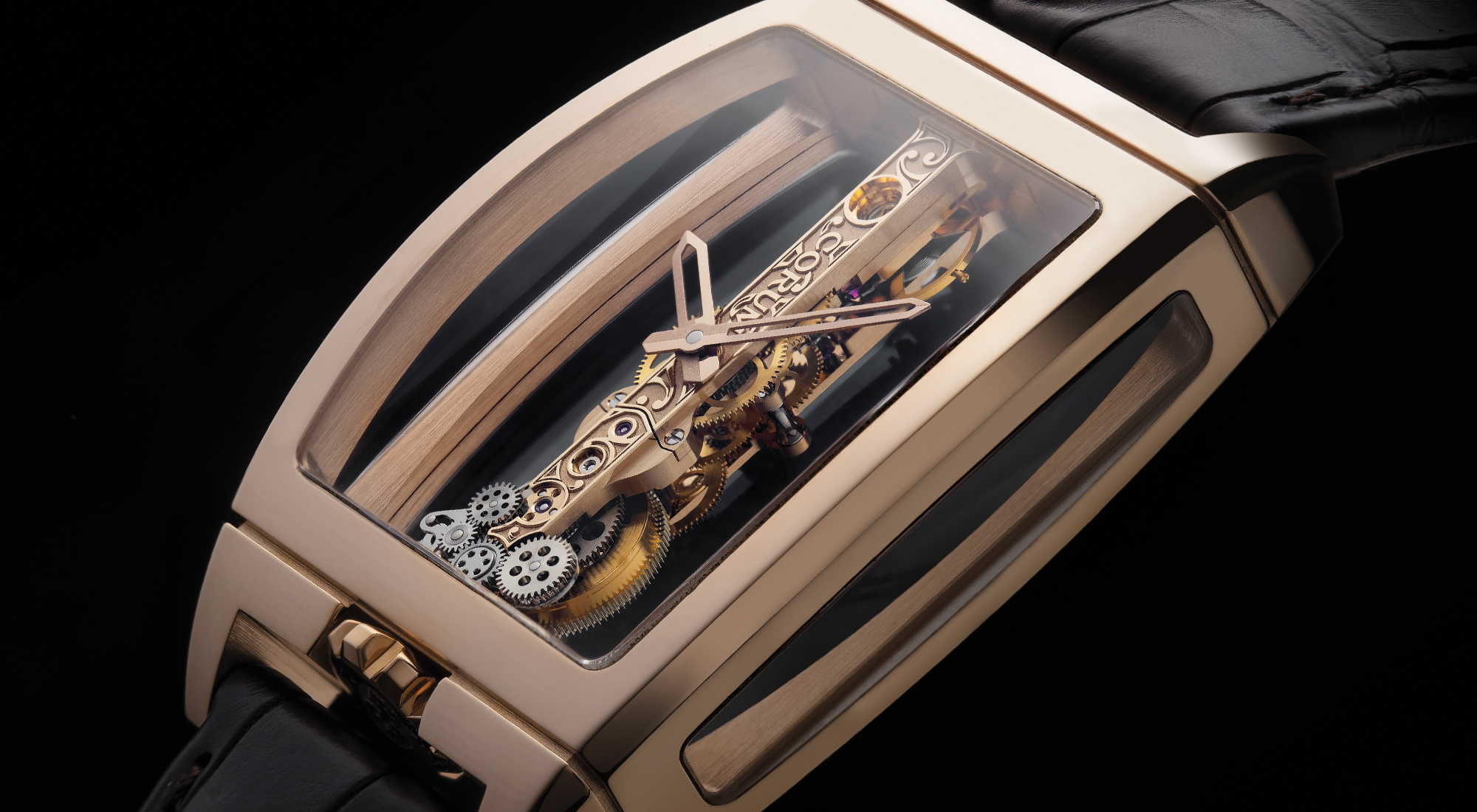 Golden Bridge Classic
Lanciato da CORUM nel 1980, il modello Golden Bridge rimane una costruzione unica nell'orologeria, una creazione originale in cui il movimento lineare forma sia il calibro che la maggior parte del quadrante dell'orologio.
Scultoreo, tecnico e di rara audacia estetica, il movimento delle baguette del Golden Bridge non ha rivali nel mondo dell'alta orologeria.
Golden Bridge Miss
Nel 2010, CORUM ha celebrato il trentesimo anniversario di questo straordinario calibro rivelando un orologio con un'interpretazione originale e inaudita.
Il Golden Bridge Miss offre un'espressione femminile di una pietra miliare nel design di orologi. Con la Golden Bridge Miss, tutto cambia, ma alla fine non cambia nulla.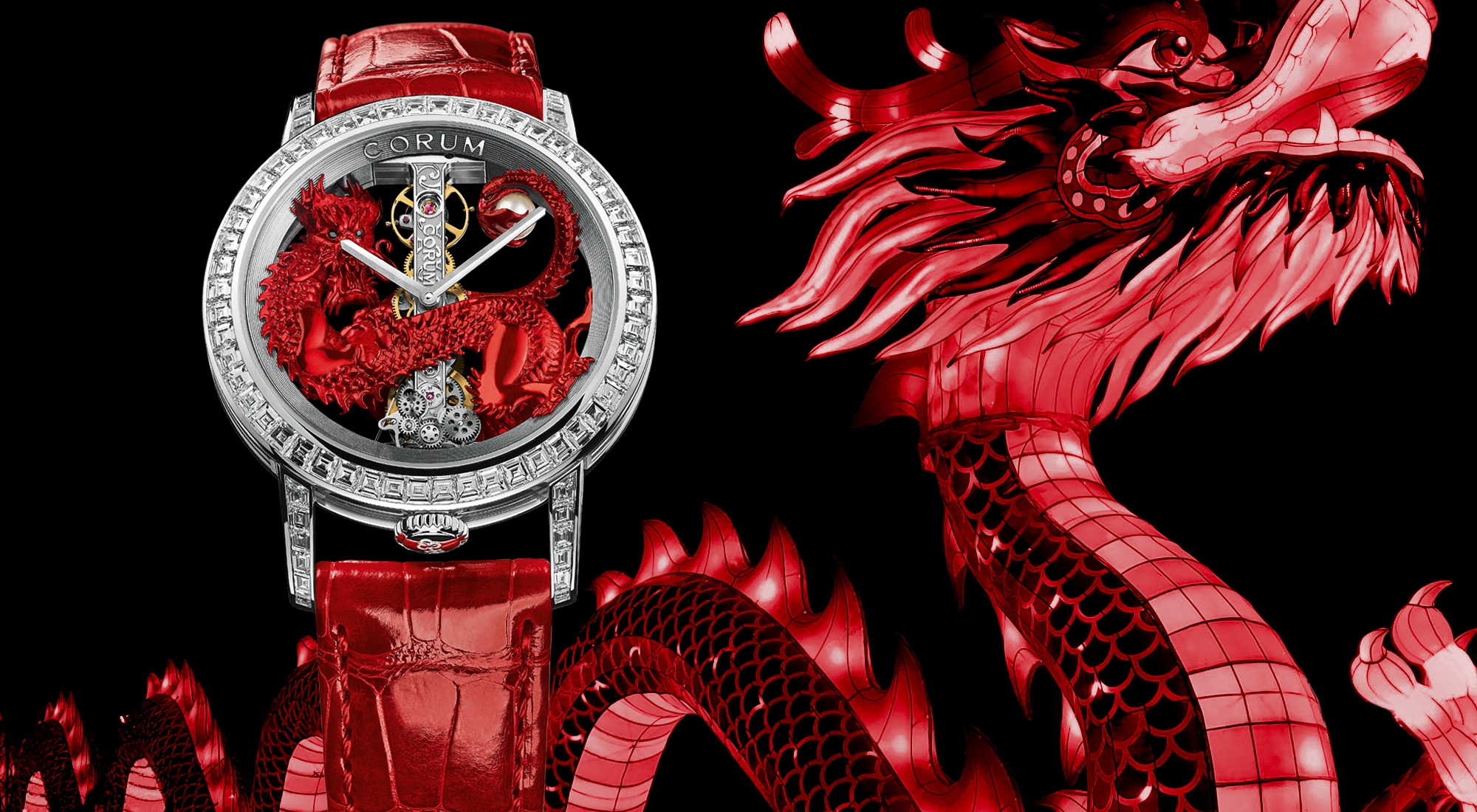 Golden Bridge 43
Since the launch of the Golden Bridge in 1980, the iconic timepiece has been offered in a barrel or rectangular shaped case to show off the ace up Switzerland's watchmaking sleeve for all to see. More than 35 years after it was first created, the Golden Bridge Collection has been enhanced with a round case of 43 mm in diameter, bridging two worlds of excellence: watchmaking and architecture.
Symbolising a bridge suspended between cultures and civilisations, CORUM's baguette movement underscores the link that unites the two arts, nourished by excellence, and puts the spotlight on the delicacy of the baguette movement, its gold bridges and plate.
Golden Bridge 39
A seguito del lancio nel 2016 del Golden Bridge Round in 43 mm, CORUM offre un modello aggiuntivo in caso di dimensioni di 39 mm per coloro che preferiscono una misura più piccola e disponibile in una scelta di diversi materiali e colori.
La combinazione di cassa rotonda e movimento in linea finemente incisi e rifiniti ruotati su un lato si completano perfettamente a vicenda, mentre l'ulteriore abbellimento di preziose resine e diamanti che circondano il calibro completamente visibile aggiungono colore, brillantezza, lucentezza e accattivante ispirazione Art Déco brillantezza.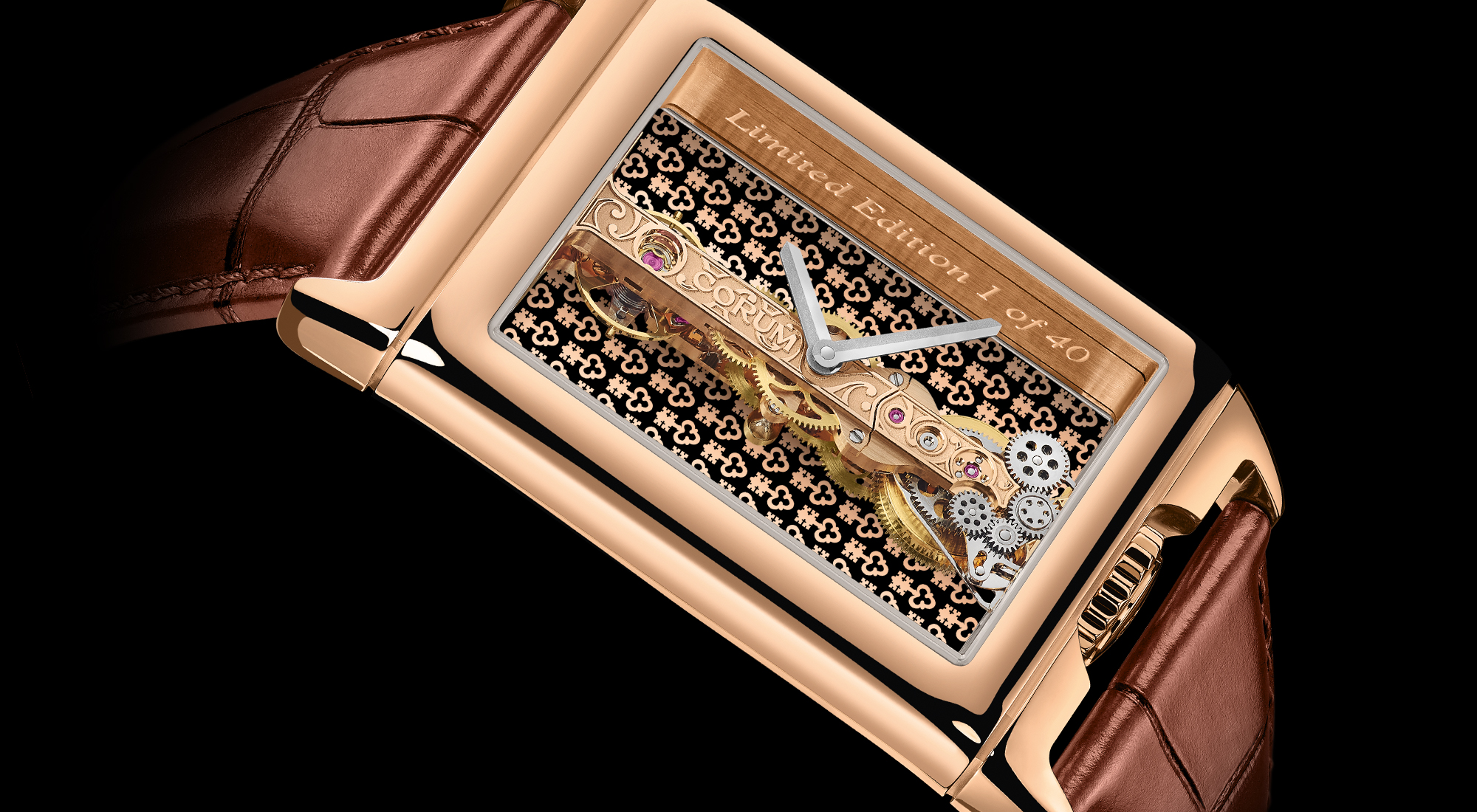 Golden Bridge Rectangle
Basato sull'originale Golden Bridge che era davvero rettangolare, CORUM introduce il Golden Bridge Rectangle. La cassa con influenze Art Déco migliora il movimento inciso magnificamente e rifinito aggiunge un gioco sorprendente di geometria finemente lavorata: strutture in oro 18 carati che rappresentano i sei numeri romani circondano il calibro completamente visibile, creando un armonioso sentimento nostalgico tra forme, rivetti, e materiali che riflettono l'architettura di un ponte.
Perfettamente proporzionato, il Golden Bridge si adatta magnificamente al polso e trasmette un'eleganza senza tempo e discreta.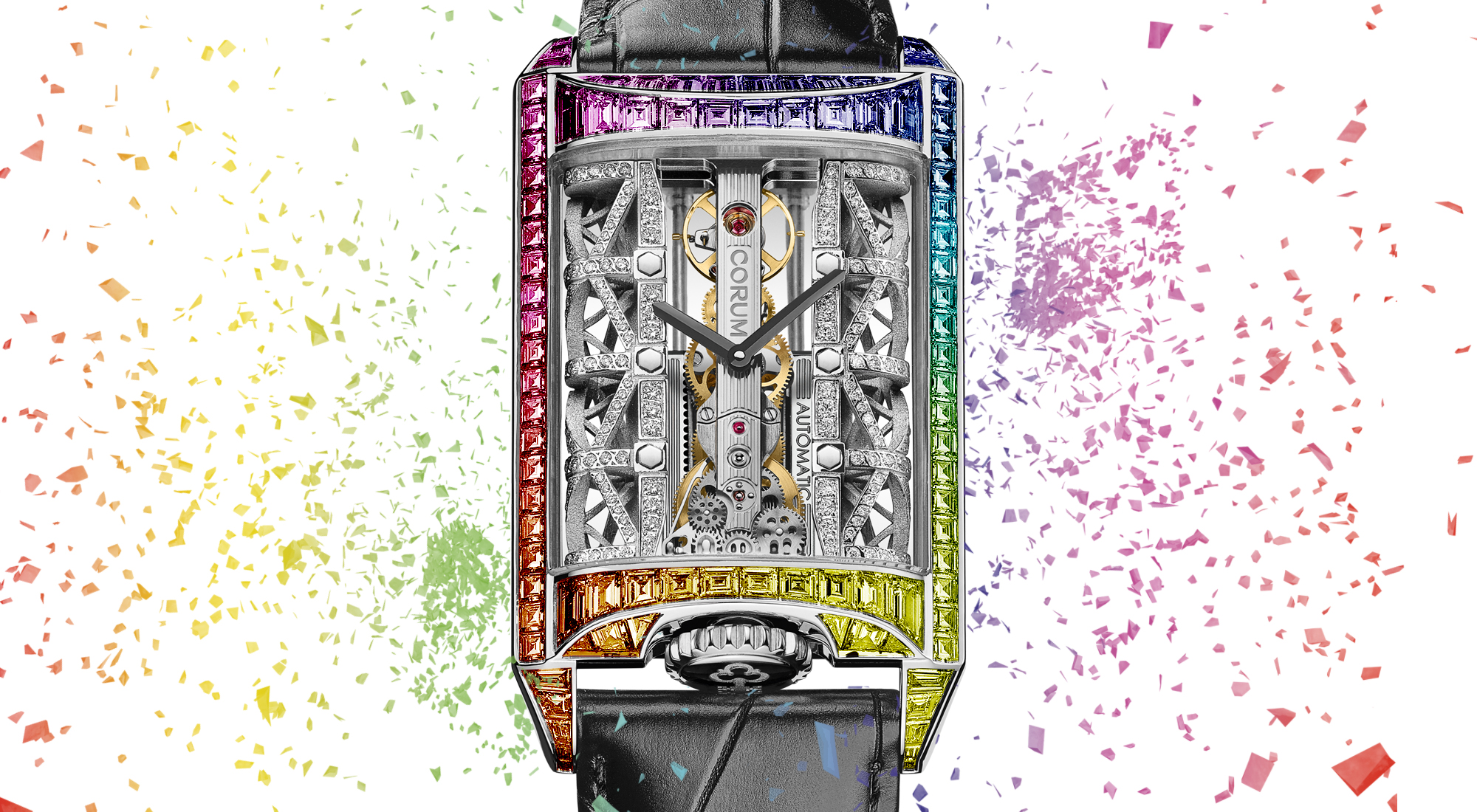 Golden Bridge Stream
Il Golden Bridge Stream si presenta come una reinvenzione dell'originale Golden Bridge, in omaggio al "ponte" che lo attraversa.
Gli spunti progettuali per il Golden Bridge Stream provengono da un enorme fenomeno nell'architettura contemporanea, semplificata.
Questo è incarnato dalle curve fluide ed estremamente dinamiche del Golden Bridge Stream ed è l'epitome della fusione di forma e sostanza, che definisce il suo stile.
Perfettamente proporzionato, il Golden Bridge si adatta magnificamente al polso e trasmette un'eleganza senza tempo e discreta.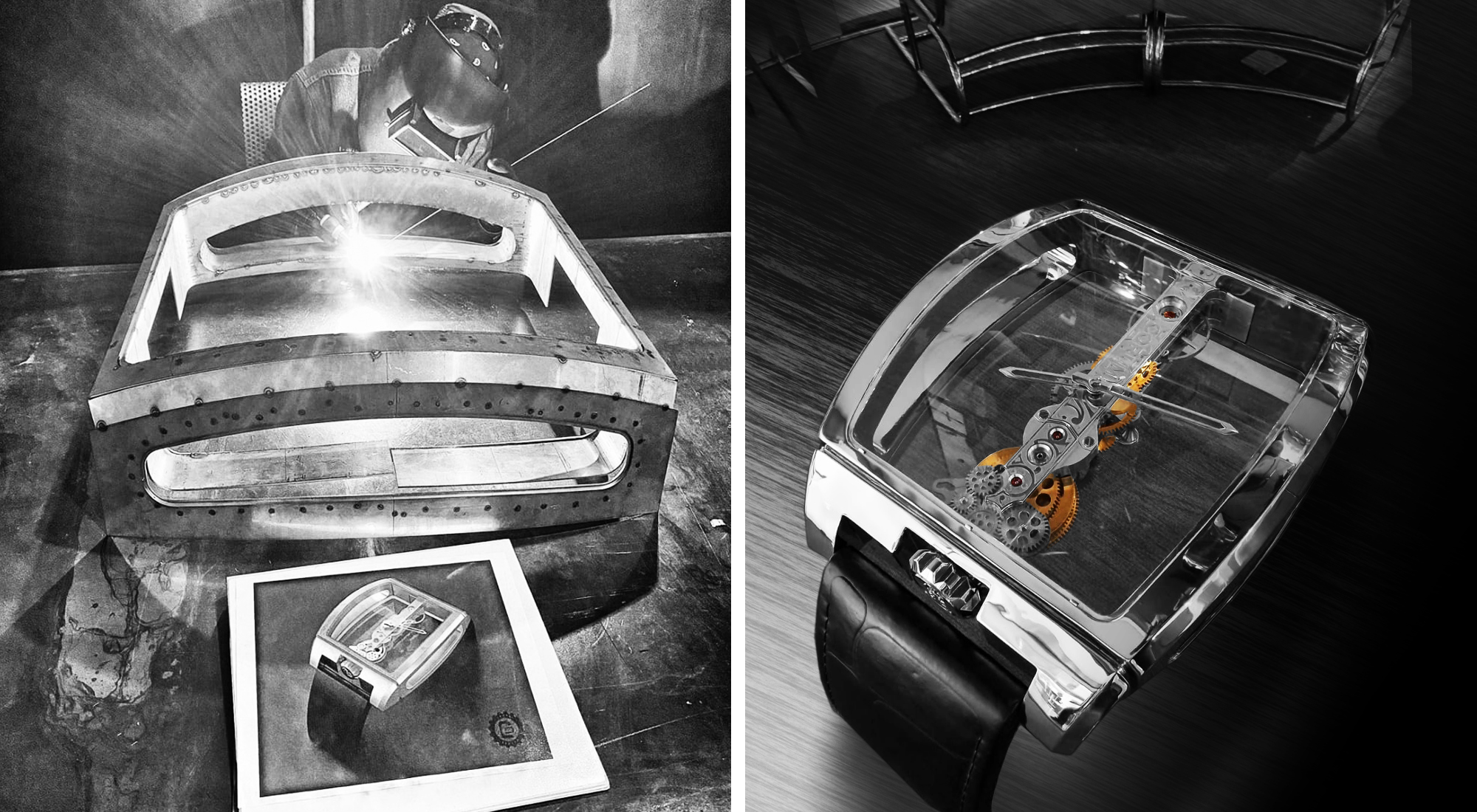 Golden Bridge Table Clock