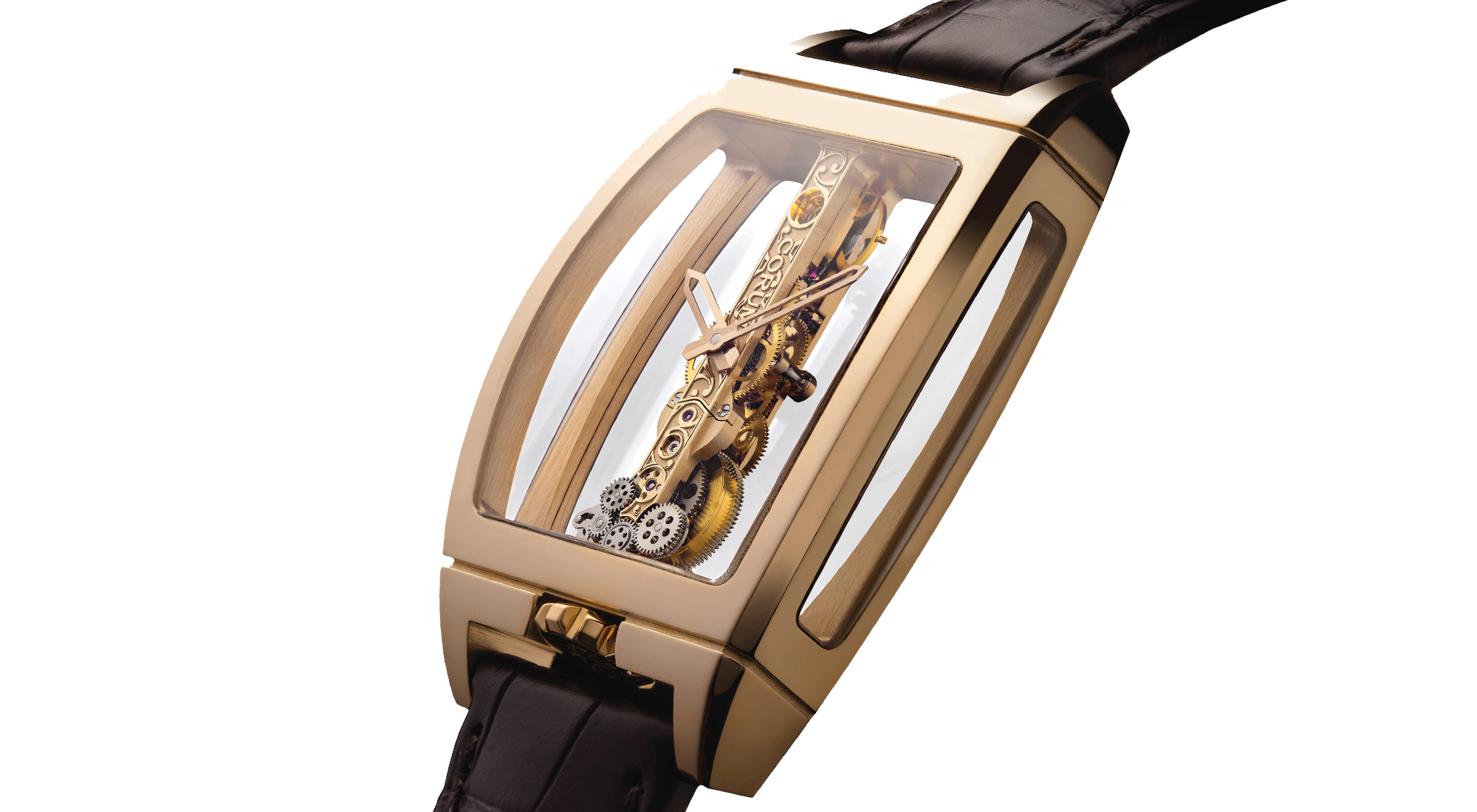 Golden Bridge Classic
Launched by CORUM in 1980, the Golden Bridge model remains a unique construction in watchmaking, an original creation where the linear movement forms both the calibre and most of the piece's dial.
Scultural, technical and of rare aesthetic audacity, the baguette movement of the Golden Bridge is unrivalled in the world of Fine Watchmaking.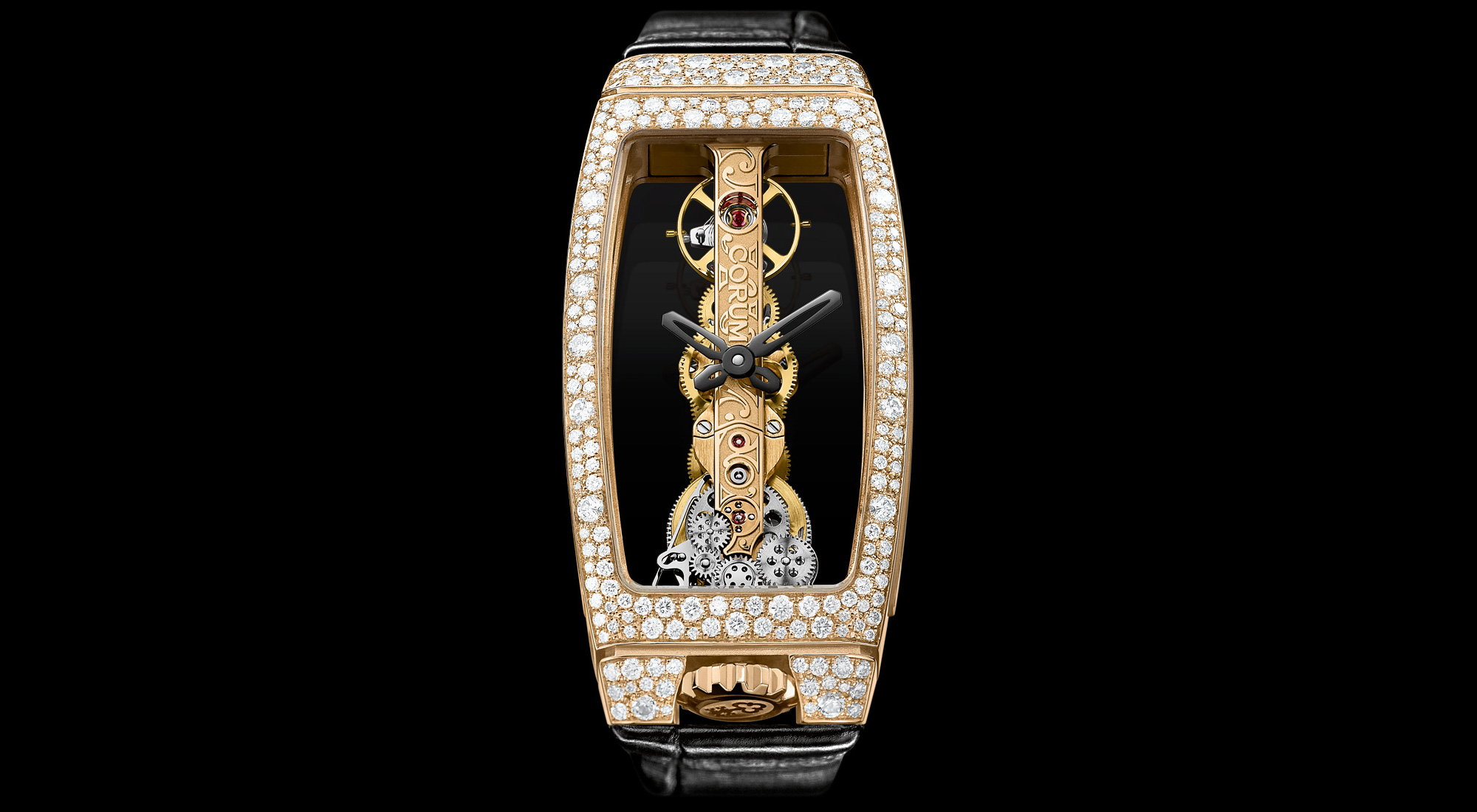 Golden Bridge Miss
In 2010, CORUM celebrates the thirtieth anniversary of this extraordinary caliber by revealing a timepiece with an original and unheard-of interpretation.
The Golden Bridge Miss offers a feminine expression of a watch design milestone. With the Golden Bridge Miss, everything changes, but ultimately nothing changes.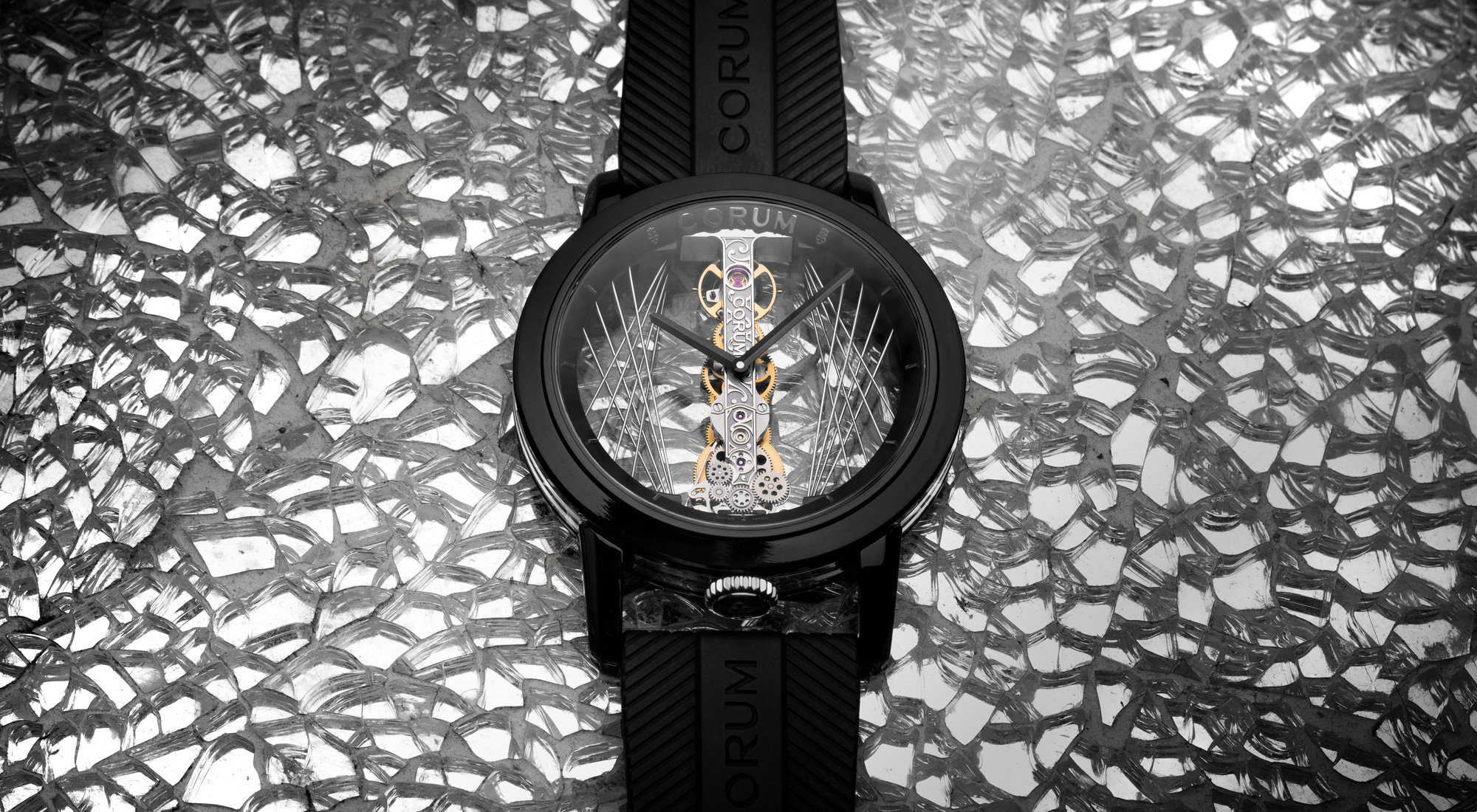 Golden Bridge 43
Since the launch of the Golden Bridge in 1980, the iconic timepiece has been offered in a barrel or rectangular shaped case to show off the ace up Switzerland's watchmaking sleeve for all to see. More than 35 years after it was first created, the Golden Bridge Collection has been enhanced with a round case of 43 mm in diameter, bridging two worlds of excellence: watchmaking and architecture.
Symbolising a bridge suspended between cultures and civilisations, CORUM's baguette movement underscores the link that unites the two arts, nourished by excellence, and puts the spotlight on the delicacy of the baguette movement, its gold bridges and plate.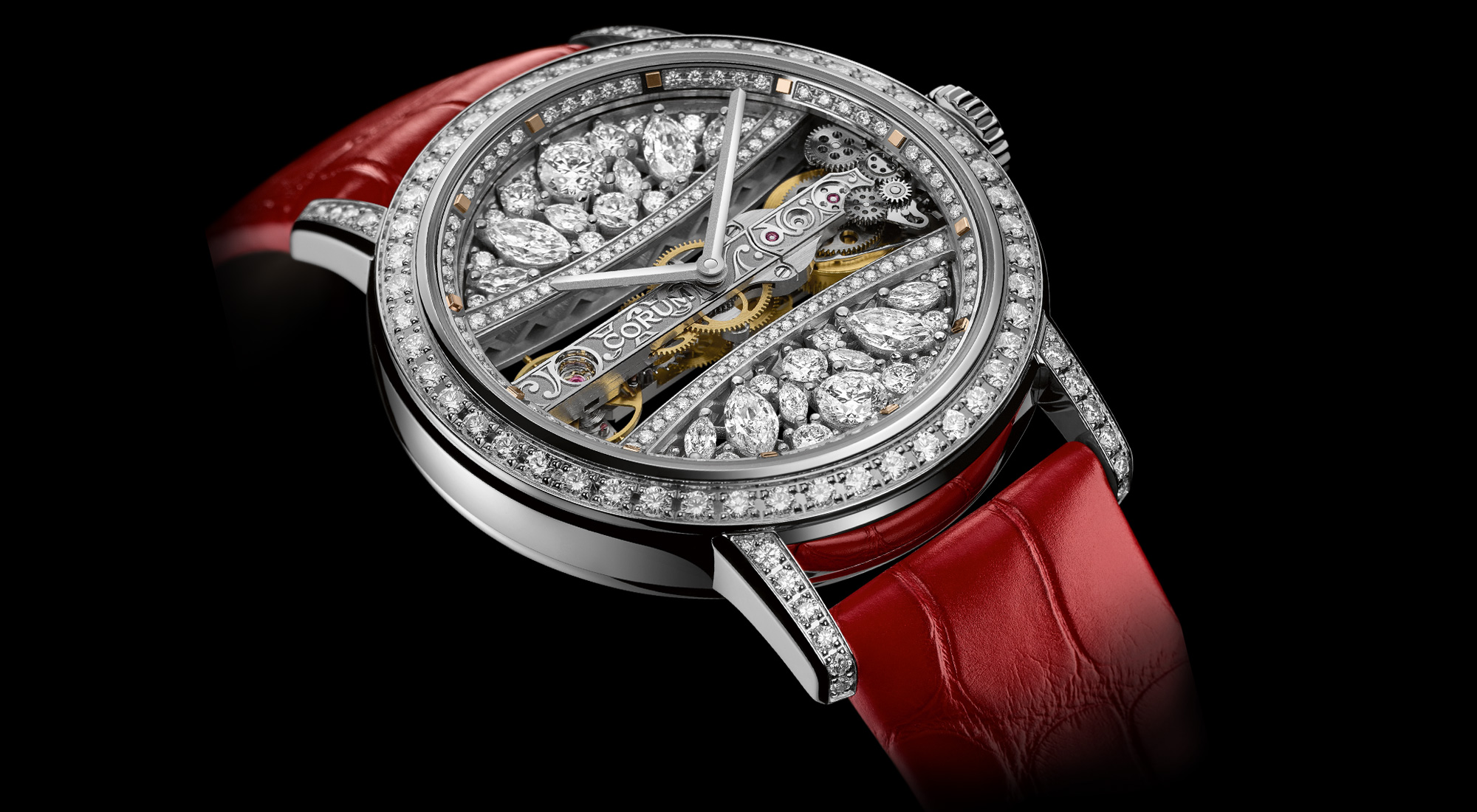 Golden Bridge 39
Following the launch in 2016 of the Golden Bridge Round in 43mm, CORUM offers an additionalmodel in case size of 39mm for those who prefer a smaller case size and available in a choice of several materials and colours.
The combination of round case and beautifully engraved and finished inline movement turned on its side perfectly complement one another, while the extra embellishment of precious resin and diamonds surrounding the fully visible caliber add color, sparkle, shine, and Art Deco-inspired eye-catching brilliance.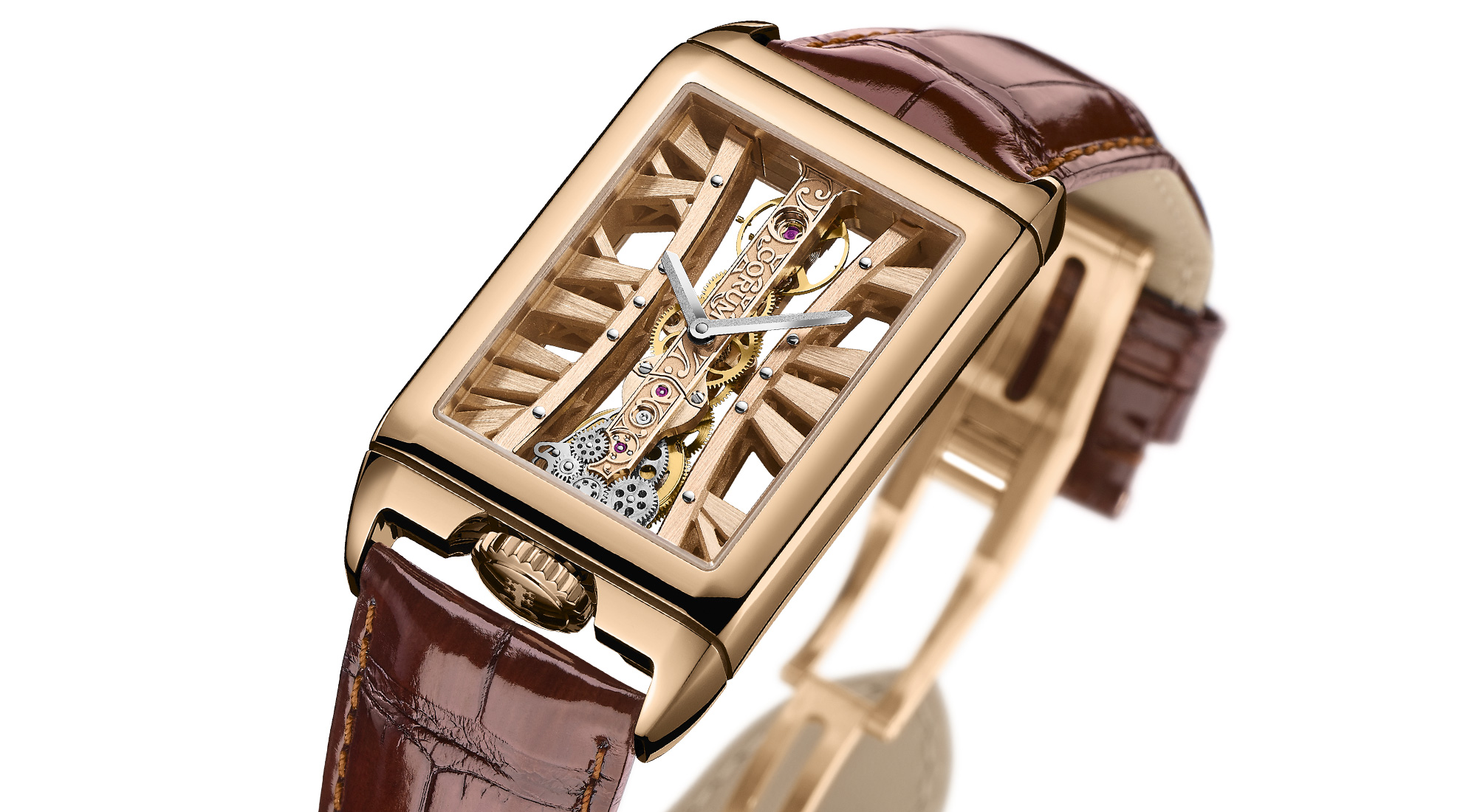 Golden Bridge Rectangle
Based on the original Golden Bridge which was indeed rectangular, CORUM introduces the Golden Bridge Rectangle.
The Art Deco-influenced case enhances the beautifully engraved and finished inline movement by adding an astonishing play of finely crafted geometry: 18- karat gold structures representing six Roman numerals surround the completely visible caliber, creating a harmonious nostalgic feel between the shapes, rivets, and materials that reflect the architecture of a bridge.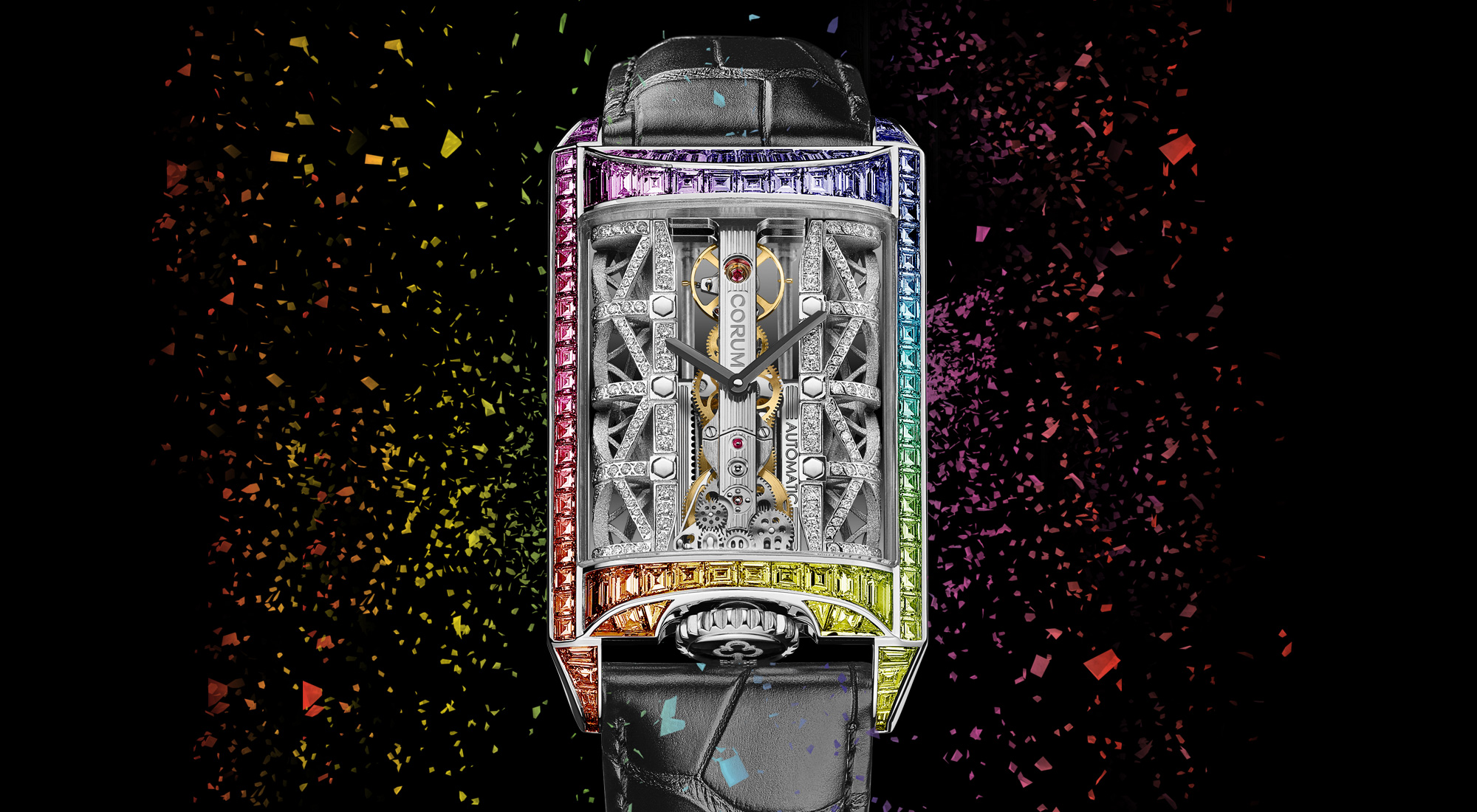 Golden Bridge Stream
The Golden Bridge Stream presents itself as a reinvent of the original Golden Bridge, paying homage to the "bridge" that crosses it.
The design cues for the Golden Bridge Stream comes from a huge phenomenon in (then) contemporary architecture, streamlining.
This is embodied by the flowing and extremely dynamic curves of the Golden Bridge Stream and is the epitome of the fusion of shape and substance, defining its own style.