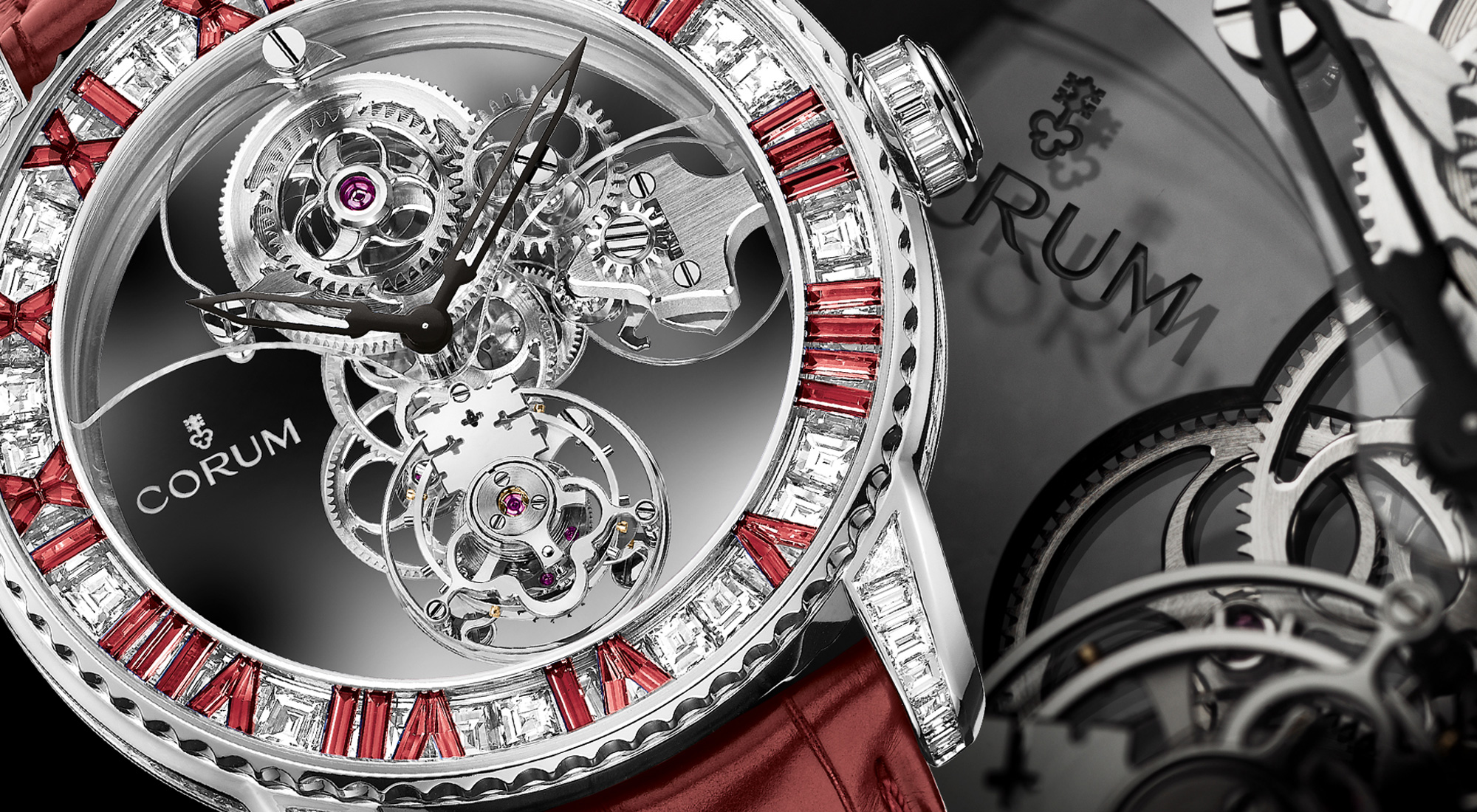 Heritage Romvlvs
The Romvlvs timepiece was created by accident. In 1966, when CORUM received the dials for its new creation Romvlvs in the run-up to the Baselworld show, the hour markers were missing. The supplier had forgotten to add them.
René Bannwart, who had founded the company eleven years earlier, decided to go ahead with the Basel launch anyway. As an emergency measure, he had the hour markers engraved directly on the bezel. Thus the Romvlvs was born, and it would go on to become one of the brand's greatest successes.
Heritage Coin
This really does qualify as a historic creation – for CORUM and for watchmaking as a whole.
First dreamed up in 1964, the design is so singular that it has had a lasting impact on almost three consecutive generations of collectors – and U.S. presidents! George Bush Sr, Ronald Reagan, Lyndon B. Johnson, Jimmy Carter, Richard Nixon, and Bill Clinton have all worn the Coin, as have a number of leading figures in art and design, including renowned artist Andy Warhol.
First designed in 1964, these coin watches remain very much up-to-date – and continue to fuel the enthusiasm of our designers and collectors alike.
Heritage Classical
With the CORUM Heritage Classical, time appears to stand still, thus allowing us to contemplate it at leisure… A stunning illusion, since it is in fact all the while twirling constantly amid the intense radiance created by a spectacular array of diamonds and sapphires, offering a transparent revelation of the most beautiful complication of all time.